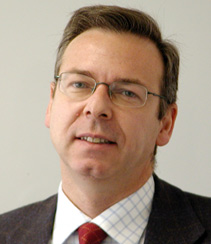 The Author
Bruno G. Ruettimann, Dr.Ing. MBA, studied electronics engineering at the Polytechnic Institute of Milan and business administration at the Bocconi University of Economics, Milan/Italy.
During 20 years he worked in the aluminium industry for Alusuisse and Alcan Inc. in various capacities, as Managing Director, Director of Strategic Planning as well as Responsible for Business Development, gaining deep insights into the logics of different industries. In parallel, he worked as well as internal Lean Six Sigma trainer, coach, and consultant to change the attitude of employees and to improve the competitiveness of Alcan's manufacturing plant. He is the author of several economy related articles and congress papers mainly linked to the aluminum industry.
Today he advises institutions and companies; he is invited keynote speaker at international congresses with main focus on globalization and strategy. As a Master Black Belt he teaches Lean Six Sigma principles at Inspire/ETH Zurich for the Swissinstitute for Systems Engineering SISE.
Please Contact:
bruno.ruettimann@web.de